Web Services Pricing
All Access Solutions To Grow Your Business
DISCOVERY PHASE
We begin our process with a free consultation to educate ourselves about your business. We make sure to ask all of the important questions. Our goal is to improve your bottom line. We consider your current marketing plan, website strategy and your business goals, as well as the areas you want to improve upon, and what areas you may believe are not as successful as they can be.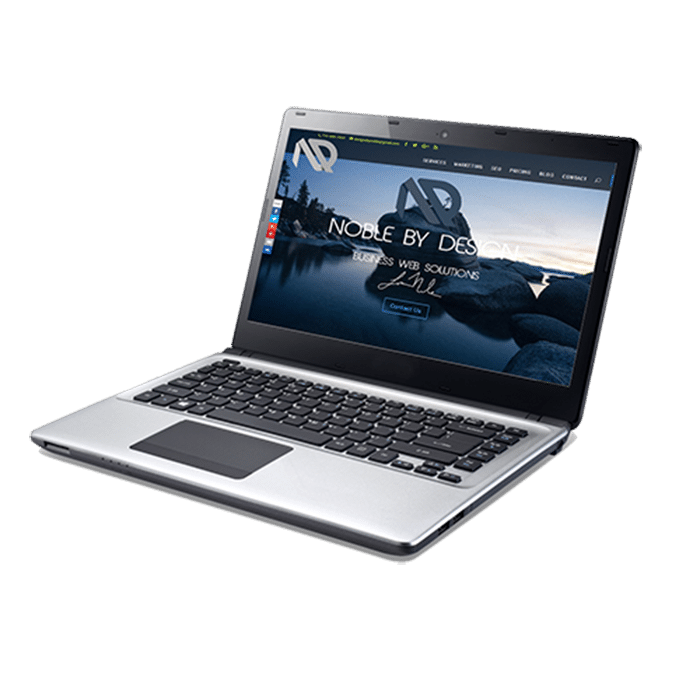 Custom WEBSITE DESIGN vs Template Based WEBSITE DESIGN
Custom WEBSITE DESIGN vs Template Based WEBSITE DESIGN
The approach that people take towards the look of the website is just about the biggest element in finding out your final price.Several 3 main pathways that individuals have and they're the next: Employing a pre-designed template, a custom design or our high-end website design. All 3 can and can produce beautiful websites yet all have a different strategy.
Pre-designed WordPress or Shopify theme: There are many excellent looking WordPress or Shopify templates available and we might use them in order to keep our hours down. We are able to support you in finding one away then implement the template. Even though the web site would be employing a template we can still make simple changes to the appearance to ensure it suits your branding.
Custom Design: We will undergo plenty of steps to best understand your business, your goals plus your general taste in design. Our web designs are change focused extremely. We take great treatment to ensure our designs are visually gratifying as well as well-planned to provide us the best chance to obtain additional customers for our clients.
High-end WEB PAGE DESIGN: This technique will end up like the above mentioned except we anticipate spending more time on every last fine detail of the appearance. Custom icons, typography, and images are scrutinized for web page design perfection. 
JUST HOW MUCH Design Time for Interior Pages?
JUST HOW MUCH Design Time for Interior Webpages just?
There are two different types of interior pages that we come across in our web design projects typically. The foremost is content that is merely flawlessly formatted and the next are interior webpages that want a great deal of design time. The difference between your two boils down to your time spent.
Basic Interior Web page Design: A full page that just requires a graphic or two plus some nicely formatted text requires considerably less time spent than the look and layout you might see on the home page of the website. These webpages are fine for webpages such as Testimonial or Bio Webpages possibly.
Custom Designed Interior Web pages: We'd recommend having more of a cover very important webpages like your primary services webpages for instance. Although a basic layout will still look great just, with the excess cover design time we can devote calls-to-actions, parallax background and interactive elements to help make the web page more interesting visually. This extra cost could be well worth it to boost the chances that your website visitors shall convert.
Logo Design Budget
COMPANY LOGO Budget
If you're looking for purchasing a logo design for your brand-new company or are attempting to update your old tired one we've several options for you. Based on your finances as well as your desired use of the logo design we have several different approaches that people may take. Read below for more information:
Basic Logo design: We are able to do an extremely swift text-treatment only logo that'll be for use on the site. There will be a little bit of a budget that will allow us to do a quick logo that would look and feel much better than just your website's name typed out. This option is great if you just need something quick for the web. We will be using Photoshop as a way to keep cost and time down.
Full Logo Package: The other option would be to have us design a full logo + mark. This option will be appropriate if you are wanting to use this logo for all of your collateral material as well. We will provide the logo to you in a vector format that can be resized for any purpose. Use this on your business cards, website and any other print material that you may want.
Home Page Slider Costs
A lot of modern web designs incorporate a slider on their homepage. This feature is great for catching people's eye and showing them quickly what the website is about. A slider will help show website visitors at a glance that they are on the right kind of website. We have a couple of different options for these slides:
A Simple Slider: A quick approach to the homepage slider would be to have us design 3-4 slides that fade from one to the other. There will be little to no animation to help keep our design time down. This slider would just be JPG's that fade into each other. Although simple, this can be a great option for websites that have great product images.
A Fully Animated Slider: A second approach would be a fully animated slider. Each element of the slides can animate in and be handled separately. This is great if you really want a slick slider to show off your companies main services or products. As you can imagine this requires more hours to build out and move back and forth with our clients. Because of this, the price is higher than just a simple slider.
Photo Galleries Pricing Options
Whether you are searching for a simple picture gallery or a completely fleshed out gallery section to show all your work, we've have options for you. Based on your requirements we might be using the built-in WordPress gallery or utilizing a plugin like NextGEN Gallery.
A simple picture gallery: This is actually the less expensive option that is ideal for individuals would as being a a nice web page of images an user can simply step through. Consumer can select each image and also have them "lightbox" available to view at a more substantial size.
A full presented gallery: That is a great option if you would like multiple categories inside your gallery and require additional functionality. If you're a Photographer, for example, this might be the choice for you. Easily manage layouts and categories for many images on your website. Many layout options are available to meet about any picture gallery need just.
The Expense of Stock Images
We much prefer our clients to provide us with genuine original imagery to use throughout their website. People can choose stock images from a mile away these full times. Making use of your own unique images can only just re-enforce your companies dedication to quality. Managing your images in this manner will help make sure that your website is exclusive and sticks out among the group.
That said, stock images being used constantly and inside our view are superior to having no images whatsoever. Our very own website, for example, uses stock imagery alongside our tailor-made graphics. We are able to help wade through the ocean of available stock images so that you can help find the appropriate images to go with the duplicate on your web page. We have a tendency to gravitate towards curated stock photography sites like Istock for this function. You can find a great many other websites that provide affordable options and we can help point you in the right path dependant on needs.
Stock images can range between $1 to $50 each with respect to the quality level needed and its own designed use. We recommend having at least one image on each interior web page as it greatly escalates the visual appeal.
SEARCH ENGINE MARKETING Considerations
On Web page Optimization: Although our websites are coded with SEO guidelines and we take an SEO standpoint on everything we do, we can spend the excess time had a need to properly research the right keywords for just about any particular web page to get the keywords people are employing to attempt to find content like yours. We'd put into action the keywords into the duplicate then, alt headers and text. We are extremely careful never to keyword stuff your web page and use tools such as Moz's web page grader tool to help concentrate your web page effectively to provide it the best possibility of rank.
Copywriting: We provide copywriting. Our copywriters will interview you to get a knowledge of the image and tone of voice you are attempting to have on your website and then produce professional duplicate you can use on your website. Our copywriters are trained at SEO. This might mean your duplicate would come optimized.
Tracking: We are able to also take time to install web site traffic and monitoring tools like Google Analytics and set up a merchant account in Google's Webmaster Tools. This will help you to analyze your traffic to assist with marketing as well as increase the indexation process by submitting an XML sitemap to Google Webmaster Tools. 
SOCIAL MEDIA MARKETING Connection
Having a good SOCIAL MEDIA MARKETING strategy can help drive interest and raise the viral prospect of your brand-new website. We are able to placed into place many features to help these potential customers pass on the portrayed phrase. Many of these include:
On-site SOCIAL MEDIA MARKETING: We are able to implement public sharing and public following during your website. Having things such as Facebook Like boxes and attracting feeds from your Twitter accounts can assist in your public reach. We are able to also devote social sharing efficiency to make it as simple as possible for your guests to share your articles challenging people these are linked with.
Social Media Accounts Design: The second reason is creating or editing public media accounts that you can help unify your branding. Once you've a new web site design, complementing the branding across your public media stations can help to keep your brand looking good irrespective of where your clients find you. We are able to for example, design a Facebook banner that is inspired by our web site design. 
eCommerce Options
When you have a need to market products on your website or if you want a means for individuals to have the ability to donate money to your company we've some options to help facilitate this.
Donation Forms: Our donation form options rely on tying into a preexisting donation system or establishing a PayPal take into account you. PayPal has an extremely easy way to create a donation system that allows visitors to donate what they need and also have it tie up into your money. Many not-for-profit organizations go this path.
eCommerce Options: If you are using PayPal we can help create your products within the PayPal system and then use their embed code to include PayPal buttons to your site. This is an inexpensive way if your offering needs are simple. If you're in dependence on something more feature-filled we suggest using WooCommerce. This gives us a remarkably versatile eCommerce system that will help you to manage your products from the trunk end, put things on sale, create coupons, export sales background and many a lot more features. Learning much more about WooCommerce eCommerce solutions here. 
Event Management Systems
If your organization has events that need to be displayed on your website we can handle this for you. There are multiple ways to put a system in place to suit your needs depending on the level of complexity that your event management system needs to be. Learn more about the options available below.
Simple Google Calendar Integration: If all you need is the ability to show upcoming events in an easy to manage interface we recommend tying into a Google calendar. We have found through the years that for simple calendar-based views Google Calendar is actually the best compared to dedicated WordPress plugins. This is a relatively affordable way to get your events online.
Full Featured Event Management: If you would like to have an event management system that will allow you to create events, deprecate available tickets after purchase and have users pay for attendance we can build you a fully featured system that is easy for your customers to use and easy for you to manage. There are a number of premium WordPress plugins or Shopify Apps out there that can handle this task perfectly. Because of the complexity of these plugins, quite a bit of time is typically involved in getting these set up, thus increasing the cost.
Contact Forms
Although we feel it is nearly obligatory for a site to truly have a contact form system set up for individuals to speak to you, some clients might not need this on their website which is why it is had by us as an add-on. Many people on the internet would like to communicate at first though email vs telephone and a contact page is a great way to facilitate this. Read below to find out about the features contained in our affordable solution.
If you do want a contact page system on your website we start using a premium WordPress plugin called "Gravity Forms". Gravity forms allow us to create almost any type or kind of form field imaginable, send visitors to thank you web pages, send alert email messages for you, send many thanks, email messages to your clients and save all this data in a simple to use back again eliminate the system.
We recommend having contact forms on your cash webpages also. Making it as simple as possible for individuals to touching you in regards to a service you offer is really important. Keeping them a click to your dedicated contact web page can assist in conversions.
CMS Training Options
We have worked with every major content management system out there. One of the biggest reasons why we landed on WordPress as our primary CMS is how easy it is to work with from an end-user perspective. There are endless amounts of information on the internet on how to do almost anything imaginable with WordPress. We have been amazed over the years at the quality of work our clients are able to do on their own without our guidance.
If you are wanting us to teach you how to use our WordPress systems we can handle teaching you how to use your website at the end of the project either through Skype or, if you are in the Reno or Lake Tahoe area, in person. While building out your website we will gain a clear understanding of how you will likely want to use your WordPress system and can tailor make a training session based on your needs. All of our training session are very specific to the website we are talking about and we have a knack for helping people accelerate their understanding of the WordPress system.
Although not necessary, we do recommend letting us teach you how to use your website's back end. We are also fine to answer questions after the website launch and training. Many of our customers are loyal customers because of our level of support in helping them not need us.
Web Hosting Costs
We do not offer website hosting to our clients. Rather, we help create the relationship with a vendor and you. We feel it is important for you to have your own website host and think it is shifty for web design companies to charge for hosting. There are many different types of web hosting out there. At a minimum, a shared hosting account that plays well with WordPress is needed as well as Shopify. You can move up from basic packages to better hosting to help with speed and bandwidth if you so choose. Our favorite affordable web host is Bluehost.
From $15 per month.
Domain Name Prices
We suggest using a company like Godaddy to purchase your domain name. Even if you aren't ready to build your website now you should be securing a domain name as soon as possible. It is a lot harder than you would think to get the domain name you desire. If SEO is important to you it may be in your best interest to buy a domain name that includes your primary keyword. Even if Google says that they do not want keyword stuffing domain names to work, if you look at a typical search result page you will see that the practice still does work.
From $15/year.
SSL Certificates
If you are going to be having an eCommerce enabled website and you want your customers to be checking out directly on your website then you will be needing an SSL certificate. This will make sure that the data being sent from the website to the web host will be encrypted making transactions secure.
Another reason you may want to consider getting an SSL certificate is for SEO purposes. Google is pushing very hard to make the web more secure and has even stated that they will be giving some preference to https enabled websites. You can read more about their stance on this here.
From $100 per Year
WordPress or Shopify Themes
Even if we are doing a custom WordPress design a WordPress theme will be utilized. These themes generally cost around $60-%70 for a license. It is important that this theme is in your name to allow for future updates. If you move on to another developer this will make sure that you have the access you need to keep things updated.
As you may already know, there are TONS of free WordPress themes out there not as many Shopify. Although there may be many that are coded well, in our experience it is best to pay for a premium theme like the top sellers on Themeforest.net. The theme authors that are making money from their themes tend to put a lot more care into their products, provide better support and are generally an all-around better product than the free themes out there.
Around $65
Premium WordPress or Shopify Plugins
Most WordPress plugins that we use to build a website are free or we have a developers license for them. Shopify is a bit easier to build but most good apps cost you. WordPress by far is more customizable. Some additional plugins may be needed if a very specific functionality is needed.A few examples would be a customized calendar plugin or a plugin that ties into the FedEx shipping database for real-time shipping quotes.
Again – Buying plugins that have a large user base at a premium generally result in a better product. We will never buy a plugin before checking with our clients. These plugins are also best to have in our client's name for future use
From $20 each
Website Security and Backups
If desired we will also help set up a web security and backup system/relationship with a company like Vaultpress (hard cost not included and to be handled directly with the vendor). This will keep your website backed up on a daily basis and also monitor for suspicious code and vulnerabilities. We strongly recommend doing this as WordPress websites can be a target for hackers. VaultPress currently offers two plans: Basic and Premium. We would recommend the Premium plan, which is what we have as it offers the most comprehensive backup, security, and support.
From $10/Month
Ongoing Maintenance
After a project is complete you may want to hire us for additional work, additions or maintenance. Our hourly rate is a very competitive $65/hr. All of our team members run a timer and we do not round our time. If we work for 9 minutes in one month, you will get a bill for $65 X 0:09 around the first of the following month. We will always provide a rough estimate of how long your tasks may take so there will be no surprises.
$40 per Hour or Flat Rate
By City
NATION WIDE & Carson City, Silver City, Washoe Valley, Dayton, Genoa, Minden, Glenbrook, Zephyr Cove, Reno, Incline Village, Stateline, Gardnerville, Crystal Bay, South Lake Tahoe, Virginia City, Kings Beach, Tahoe Vista, Carnelian Bay, Floriston, Sparks, Tahoma, Tahoe City, Silver Springs, Wellington, Olympic Valley, Markleeville, Truckee, Homewood, Sun Valley, Echo Lake, Smith, Verdi, Twin Bridges, Yerington 
By Zip
89701, 89721, 89714, 89713, 89712, 89711, 89702, 89706, 89428, 89704, 89705, 89703, 89403, 89411, 89423, 89413, 89448, 89521, 89451, 89450, 89452, 89449, 89460, 89511, 89402, 96156, 96157, 96158, 96154, 96152, 89440, 96143, 96148, 89502, 96140, 89519, 89410, 89509, 96111, 89435, 89432, 96142, 96150, 89501, 96145, 89599, 89595, 89570, 89557, 89555, 89533, 89520, 89515, 89513, 89507, 89505, 89504, 89431, 96151, 89429, 89512, 89503, 89444, 89434, 96146, 89523, 96120, 96160, 96161, 96141, 89436, 89433, 95721, 89430, 89439, 95735, 89441, 89447